I admire when a YA author can take real life, sensitive issues and write them with care.  Here is a list of realistic fiction set with football as the backdrop. I enjoyed every single one of these books.

ENJOY!
Jake Cullen is a freshman quarterback playing high school football in the high-pressure land of Friday Night Lights (Texas). He is also the brother of Wyatt Cullen, who quarterbacked his team to the Texas State Championship last season–not to mention the son of former NFL quarterback and local legend, Troy Cullen. To be a Cullen in Texas is to be royalty . . . and a quarterback. All of which leaves 14-year-old Jake in a Texas-sized shadow, a tall order for any boy, especially one who's merely a freshman.
While his teammates assume the starting job will be handed to Jake on a silver platter, the truth is that he has to fight for every snap and every ounce of respect. Jake may be a Cullen and he may play quarterback, but he is not his brother or his father. Being a good teammate comes naturally to Jake; being a winner and a celebrity does not. He's just like every other boy–awkward around a pretty girl, in awe of his famous family, and desperate to simultaneously blend in and cast his own shadow.
Inspired by the real-life Manning family of quarterbacks (father Archie, Super Bowl-winning sons Peyton and Eli) and set amid the football-crazy culture of Texas immortalized in Friday Night Lights, QB 1 is a coming-of-age story perfect for the fan of MILLION-DOLLAR THROW, HEAT, and of course FRIDAY NIGHT LIGHTS.
Nobody on the varsity knew me, but I know what they thought: I was the guy who had good hands and could run like lightning, but who also had a yellow streak down his back.
The wide receiver best able to hang on to his quarterback's passes, Brock Ripley would be a star for the varsity team—if he could just bring himself to put his body on the line. But he can't. Just like he can't bring himself to stand up for his friend Richie Fang, who has been targeted by the quarterback, known for his brutality in the school's Suicide Alley and beyond. As events spiral out of control, Brock is faced with a true test of character. Can he find the courage to step up and do what is right?
I will not get involved…I will not get involved…I will not get involved…
As a congressman's daughter in Washington, DC, Kate Hamilton always pushes to make things right. But when a scandal sends her family to Red Dirt, Texas, she decides to step back for a while. She'll take pictures for her portfolio. She'll volunteer at her aunt's animal shelter. And most of all, she'll stay out of politics (including her father's latest election) and away from guys (especially after her ex's betrayal).
But…
If Kate's political skills can be useful in Red Dirt, should she really let them go to waste? After all, her friend Ana Gomez and quarterback Kyle Stone would be a perfect match. Her dad's campaign could benefit from a teenage perspective. The irritatingly handsome Hunter Price should learn he doesn't know everything…When Kate's plans backfire, she must find the soul beneath her DC spin, and risk her heart—the biggest involvement of all.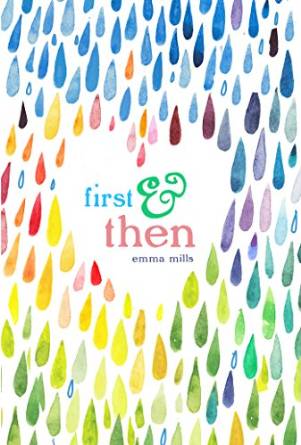 Devon Tennyson wouldn't change a thing. She's happy watching Friday night games from the bleachers, silently crushing on best friend Cas, and blissfully ignoring the future after high school. But the universe has other plans. It delivers Devon's cousin Foster, an unrepentant social outlier with a surprising talent for football, and the obnoxiously superior and maddeningly attractive star running back, Ezra, right where she doesn't want them: first into her P.E. class and then into every other aspect of her life.
Pride and Prejudice meets Friday Night Lights in this contemporary novel about falling in love with the unexpected boy, with a new brother, and with yourself.
"I hit him so hard, the clash of helmets and pads sounded like a gunshot across the field. I crushed him with the hit, held on to him, and crushed him again when I slammed him into the ground . . . I had arrived."
Arlo Brodie loves being at the heart of the action on the football field, getting hit hard and hitting back harder. That's where he belongs, leading his team to championships, becoming "Starlo" on his way to the top. Arlo's dad cheers him on, but his mother quotes head injury statistics and refuses to watch games. Arlo's girlfriend tries to make him see how dangerously he's playing; when that doesn't work, she calls time out on their relationship. Even Arlo's coaches begin to track his hit count, ready to pull him off the field when he nears the limit. But Arlo's not worried about tallying collisions. The winning plays, the cheering crowds, and the adrenaline rush are enough to convince Arlo that everything is OK—in spite of the pain, the pounding, the dizziness, and the confusion.
Hit Count explores America's love affair with football and our attempts to reconcile the clear evidence of its dangers with our passion for the game.
In a small Oklahoma town, one star linebacker must decide what kind of man he wants to be–both on and off the field.
Welcome to Kennisaw–where Friday night high school football ranks right up there with God and country, and sometimes even comes in first. This year, the Kennisaw Knights are going for their fifth straight undefeated season, and if they succeed, they'll be more than the best high school team in the eastern Oklahoma hill country–they'll be legends.
But the Knights' legacy is a heavy weight to carry for Hampton, linebacker and star of the team. On the field, he's so in control you'd think he was able to stop time. But his life off the field is a different story. His father walked out on him and his mom years ago, and now his mom has a new boyfriend every week. He's drawn to a smart, quirky girl at school–the type a star athlete just isn't supposed to associate with. And meanwhile, his best friend and teammate Blaine–the true friend who first introduced Hampton to football back when he had nothing else–is becoming uncomfortably competitive, and he's demanding Hampton's loyalty even as Hampton thinks he's going too far.
This unforgettable novel is the story of a boy whose choices will decide the kind of man he becomes, and raises powerful questions about sportsmanship, loyalty, and the deceptiveness of legends.
After getting kicked out of boarding school, bad boy Derek Fitzpatrick has no choice but to live with his ditzy stepmother while his military dad is deployed. Things quickly go from bad to worse when he finds out she plans to move them back to her childhood home in Illinois. Derek's counting the days before he can be on his own, and the last thing he needs is to get involved with someone else's family drama.
Ashtyn Parker knows one thing for certain–people you care about leave without a backward glance. So when her older sister comes home after abandoning her ten years earlier, with her hot new stepson in tow, Ashtyn wants nothing to do with either of them. Then she comes up with a plan that would finally give her the chance to leave, but it requires trusting Derek—someone she barely knows, someone born to break the rules. Is she willing to put her heart on the line to try and get the future she wants?
As captain of the Westside Warriors, Colt plays clean and hard. But lately his coach has been losing his temper and ordering the team to win at any cost, even if it means playing dirty. What makes it worse is that Coach is Colt's father, and his erratic behaviour at home and on the field has Colt wondering if something is seriously wrong with his dad.
Colt follows Coach's orders to go head hunting and take out an opponent with a helmet-to-helmet hit, but Coach then claims that Colt acted on his own. When it turns out that Colt's dad has symptoms from concussions he suffered in his NFL career, Colt is made acting coach for the championship game. But will he let a teammate continue playing after a hit to the head, even when the teammate's own dad is urging him to play through the pain?
This book explores the dangers of concussion in contact sports and the lasting damage they can cause in the context of an action-filled football story.
Mike was seven when his father was killed in mysterious circumstances in Afghanistan. Eight years later, the family still hasn't recovered: Mike's mom is overworked and overprotective; his younger sister Mary feels no connection to the father she barely remembers; and in his quest to be "the man of the family," Mike knows he's missing out on everyday high school life.
Then, out of the blue, Mike receives a letter from his father – the first of a series Dad wrote in Afghanistan, just in case he didn't come home, meant to share some wisdom with his son on the eve of Mike's 16th birthday. As the letters come in, Mike revels in spending time with his dad again, and takes his encouragement to try new things – to go out for the football team, and ask out the beautiful Isma. But who's been keeping the letters all these years? And how did Dad actually die? As the answers to these mysteries are revealed, Mike and his family find a way to heal and move forward at last.
A ripped-from-the-headlines story about teens and steroids.
From a New York Times bestselling sports writer comes the story of one boy's quest to stay true to himself without letting down his team. Jack and his father have never seen eye to eye…until Jack's dad gives him the chance to transfer to Oakhurst his junior year. His dad sees it as a way for Jack to get into a good college; Jack sees it as refuge from his dad.
 
Oakhurst is more than an escape—it's a chance for Jack to do something new, to try out for the football team. Once Jack makes the team, he's thrust into a foreign world—one of intense hazing, vitamin supplements, monkey hormones and steroids. Jack has to decide how far he's willing to go to fit in—and how much he's willing to compromise himself to be the man his team wants him to be.
Here is a picture of me & my favorite football player!
Save
Save
Save
Save
Save
Save
Save
Save
Related Posts