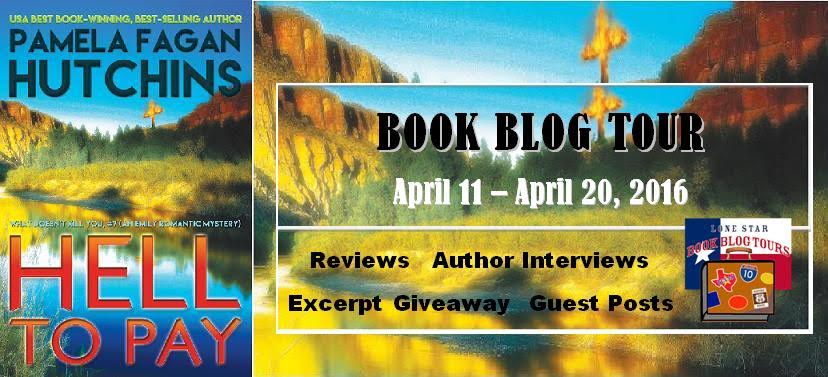 by
Pamela Fagan Hutchins
Buy the Book
•
Big-haired paralegal and former rodeo queen Emily has her life back on track. Her adoption of Betsy seems like a done deal, her parents have reunited, and she's engaged to her sexy boss Jack. Then client Phil Escalante's childhood buddy Dennis drops dead, face first into a penis cake at the adult novelty store Phil owns with his fiancée Nadine, one of Emily's best friends. The cops charge Phil with murder right on the heels of his acquittal in a trial for burglarizing the Mighty is His Word church offices. Emily's nemesis ADA Melinda Stafford claims a witness overheard Phil fighting with Dennis over a woman. Before he can mount a defense, Phil falls into a diabetic coma, leaving Nadine shaken and terrified. Meanwhile Betsy's ultra-religious foster parents apply to adopt her, and Jack starts acting weird and evasive. Emily feels like a calf out of a chute, pulled between the ropes of the header and the heeler, as she fights to help Phil and Nadine without losing Betsy and Jack.
(What Doesn't Kill You, #7)
An Emily Romantic Mystery
Publisher: SkipJack Publishing
Date of Publication: March 26, 2016
Scroll down for Giveaway!
 This was my first Pamela Fagan Hutchins novel.  I am usually not one for Mystery but I am so glad I was given the opportunity to read this book!

I was captured with intrigue from the first chapter.  Hell to Pay was funnier than I thought it would be and easy to jump right into even though I am late in the series.  This is a mystery that will keep you combing the pages eager to solve it!

With suspense, intrigue and passion, Hell to Pay has all the important elements that make a wonderful Romantic Mystery.
Pamela Fagan Hutchins writes overly long emails, best-selling, award-winning mysteries (WINNER USA Best Book Award, Fiction: Cross Genre, Finalist) and hilarious nonfiction. The Houston Press named her as one of Houston's Top 10 Authors (2014). She is a recovering attorney and investigator who resides deep in the heart of Nowheresville, Texas and in the frozen north of Wyoming. Pamela has a passion for great writing and smart authorpreneurship as well as long hikes with her hunky husband and pack of rescue dogs, traveling in the Bookmobile, and her Keurig. Download her mystery Saving Grace, free everywhere, and visit her  website or drop her a note pamela at pamelahutchins dot com. And if you would like her to visit your book club, women's group, writer's group, or library, all you have to do is ask.
************************************************************
GIVEAWAY! THREE WINNERS EACH
ALL 3 EMILY ROMANTIC MYSTERIES!
Check out these other great blog stops on the tour!
blog tour services provided by
Related Posts