by
Laura Drewry
Series:
Also by this author:
Accidentally In Love
Published by
Random House
Genres:
Contemporary Romance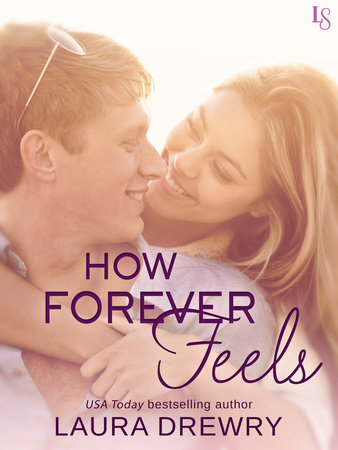 From USA Today bestselling author Laura Drewry comes a warm and witty new Friends First novel—perfect for readers of Jill Shalvis and Susan Mallery. How Forever Feels is a sweet tale about the one that got away . . . and the one that came back.
Maya McKay's heart is as big as Jack Rhodes's shoulders are broad. Their chemistry is out of control, but it could never work between them because Jack is more than just best friends with her cheating ex-husband—they're like brothers. Maya, the sensitive, practical florist, has given up on love and is ready to settle for like. But now that Jack's around again, he's stirring up old feelings—and turning Maya's fantasies into irresistible reality.
Jack blew his chance with Maya years ago when he stepped aside for his best friend, Will, and he's still kicking himself about it. Maya was promised forever once before, and she got burned. But when Jack realizes that second chances aren't going to fall out of the sky, he seizes the moment—and the woman he's always loved—to show her how forever truly feels.
Related Posts