Anything But Love
by
Dasiy Prescott
Series:
Wingmen #3
Genres:
Mr. Darcy Romance
,
Romance
Format:
eARC
Goodreads
Another wingman bites the dust in this enemies to lovers story...



For the past year, I've been working my butt off to start my own coffee company on Whidbey.



A weekend in Cabo with sun, tiny bikinis, and vacation hook-ups is exactly the kind of tension relief I need.



What I don't need is a bruised jaw, having to bribe my way out of jail, a hellion set on ruining my life, and my mother seeing a picture of my assets on "The Twitter."



Caribou Caldwell is my worst nightmare.



Unfortunately, she's also the star of my sexiest dreams.



What happens when a small town guy becomes the focus of a million fantasies? As Erik Kelso navigates his sudden notoriety, will his feelings for Cari turn out to be anything but love?



Anything but Love is the third book in the Wingmen series, a spin off of Modern Love Stories. Like Ready to Fall (Wingmen #1) and Confessions of a Reformed Tom Cat (Wingmen #2), it can be read as a standalone romantic comedy.
When the world gets you down, often a light, fun, sexy book is just the ticket and Daisy Prescott knows the drill!
I love Daisy, her books are always such a breath of fresh air for me.  I think she writes with such finesse and such heart that I often find myself swept up in her unique blend of humor and sass. I am a sucker for the enemies to friends story line and Erik and Cari were so entertaining!  I love the Wingmen! They have been such super hot, fun characters and when they fall, they fall hard with all the SWOONS and HEAT!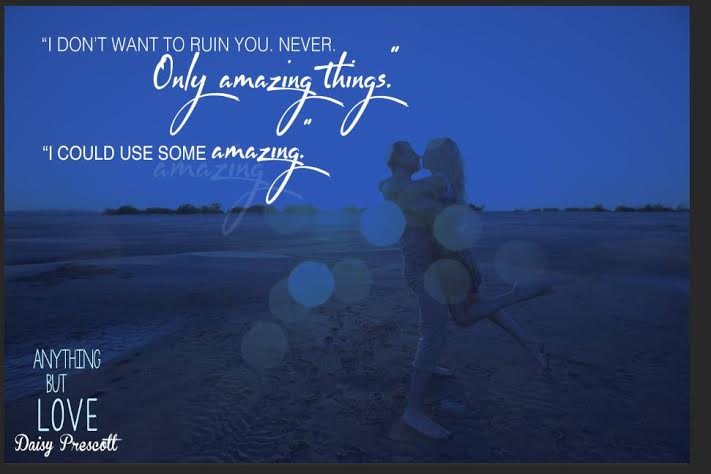 Save
Save
Save
Save
Related Posts