Ladies Man
by
Katy Evans
Series:
Manwhore #3
Also in this series:
Manwhore
,
Manwhore +1
Also by this author:
Manwhore
,
Manwhore +1
,
Ms. Manwhore
,
Legend
,
Womanizer
,
,
Katy Evans
Genres:
Romantic Comedy
Format:
eARC
Buy the Book
•
Goodreads
TAHOE ROTH.
Irreverent, cocky, playful and naughty.
He's not the guy you date.
He's the one night stand.
The one your mother warned you about.
The one your body craves.



You'd think the man who called me succulent would want to strip me down and spread me out on his bed—like he's done with countless others.




But he passed on my offer….




Just like I'd once passed on his.




He's wary, like I am.




He's broken, like I am.




And everyone knows two broken parts can't ever make a whole.




Tahoe and I are strictly friends.




So I distract myself with other men.




He doesn't think my new man is good enough. This blond blue-eyed beast doesn't think any man is—himself included.




But the more time we spend together, the more confused I feel.




I'm trying to open myself to love.




Yet I'm quickly realizing that the only man I want is Tahoe Roth.




The one man who will surely break my heart.
I am so happy that Tahoe got his own book.  He was so sexy in Manwhore.  I didn't quite know what to expect with this one, but as usual Katy gave us her heart and it was perfect!
The sexual tension between Tahoe and Gina has always been there.  It was his naughty grins and his sly little smiles that had me captivated hoping for more from him. Tahoe Roth is one SEXY BEAST!

I liked Gina, she was a good friend living in a very different world than those around her after Rachel met Saint. It was easy to see why she would be a bit wary and a bit cynical.  What I loved about her was how she was not shy with Tahoe, she really felt he was her best friend and confided in him for many things. Their relationship was quite real. 
Sexy and Seductive…the slow burn between these two makes you yearn for that happily ever after!  You need it for them!! You need it for you!!  They are so wickedly hot together you cannot stop reading until you get to that very last page!
Be Ready to be Seduced by T-Rex!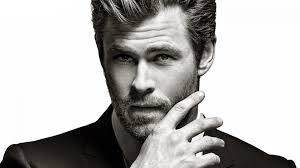 "Do you think about us at all, Regina?"
"He fills the space outside like he is a god and like he is at the center of everything."
"You get me and I get you. I accept you, I cherish you."
Oh How I love this tall Texan! Everything is bigger in Texas and everything is better with Tahoe Roth! 
Related Posts