by
Teri Wilson
Also by this author:
,
Published by
Harlequin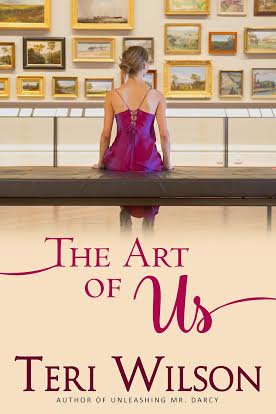 NEW BOOK by Teri Wilson! Author of Unleashing Mr. Darcy!
Harper Higgins, art history professor and Vincent van Gogh scholar, doesn't need a man. She needs an artist. Fast. The art show she's counting on to secure her tenure is in trouble.
So when she collides with a ruggedly handsome man carrying a basket of violets on a rainy night in Boston, she thinks she's found her miracle. Cynical, brooding ex-soldier Tom Stone can paint. And he's quite good. He just needs Harper's artistic touch.
But once she talks him into pretending he's a long-lost descendant of van Gogh, the trouble really begins. As the art opening draws near, their identities—both real and imagined—hang in the balance. The student becomes the master as Tom teaches Harper that passion is its own work of art…
I BOUGHT MINE!!  I CAN'T WAIT TO READ IT!!
Read my interview with Teri Wilson

here!
We talk all things Mr. Darcy!
Related Posts