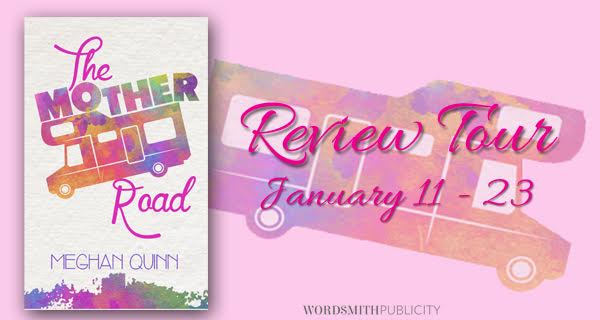 This book may be unsuitable for people under 17 years of age due to its use of sexual content, drug and alcohol use, and/or violence.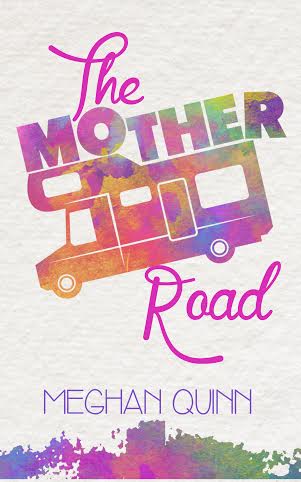 The Mother Road
by
Meghan Quinn
Also by this author:
The Virgin Romance Novelist
,
Forever A Jett Girl
,
Genres:
Chic-Lit
,
Contemporary Romance
,
Romance
Format:
eARC
Never in a million years would I have pictured myself as an axe-wielding, dragon lady, chopping up multi-colored flannel shirts into my very own plaid mulch. But here I am, chopping away my frustrations. 

It all started when my brother, Paul, convinced me to go on one last family road trip across the Mother Road with him and my dad.. Just like old times, right? Wrong. What Paul fails to mention is his best man, Porter, will be joining us, who just so happens to be my childhood crush and the man who broke my heart four years ago. 

What is supposed to be a fun, family bonding experience across Route 66 turns into a war of pranks, awkward moments and bathrooms full of dirty flannel shirts and day old beard clippings. Paul's know-it-all attitude and Porter's devilish charm brings me to the brink of my sanity on my seven day trek across the United States with three bearded men in a small 1980

's RV.
We're celebrating the release of THE MOTHER ROAD by Meghan Quinn! 
If you can't handle a ridiculous amount of ridiculousness and the awesomeness of the Mix Tape, then this book is not for you.
The Mother Road is a fun trip down memory lane; nostalgic, HILARIOUS and sweet. Meghan Quinn is the kind of writer who will keep you in fits of laughter, she will make you use a whole box of tissue, and she will give you romance so swoony, you close the book satisfied and hungry for more, all in just a few pages…sometimes even in the same sentence!  The girl is insane, absolutely snarky and wise…her books are the best medicine.

 I get that some people might not be into her brand of humor, she is often crude and crazy, but she is no holds barred funny, you NEVER know what you will get!!!  I simply adore it! She makes me laugh and cry and swoon and that's all I ask for in a romantic comedy. 
I love the McMann Clan, they were one of a kind, Dad, Paul, Marley…all great, sure, but lets talk about the BFF, the best man, the heart breaker Porter Smith. He is all I want to talk and write about!  I love him!  He is seriously one of the best heroes to date. I want more Porter Smith.
The Mother Road is a quirky, contemporary, romantic comedy about loss, first loves, heartbreaks and happily ever afters!
THE MOTHER ROAD by Meghan Quinn
Release date: January 12, 2016
Cover Designed by: Meghan Quinn
.
Born in New York and raised in Southern California, Meghan has grown into a sassy, peanut butter eating, blonde haired swearing, animal hoarding lady. She is known to bust out and dance if "It's Raining Men" starts beating through the air and heaven forbid you get a margarita in her, protect your legs because they may be humped.
Once she started commuting for an hour and twenty minutes every day to work for three years, she began to have conversations play in her head, real life, deep male voices and dainty lady coos kind of conversations. Perturbed and confused, she decided to either see a therapist about the hot and steamy voices running through her head or start writing them down. She decided to go with the cheaper option and started writing… enter her first novel, Caught Looking.
Now you can find the spicy, most definitely on the border of lunacy, kind of crazy lady residing in Colorado with the love of her life and her five, furry four legged children, hiking a trail or hiding behind shelves at grocery stores, wondering what kind of lube the nervous stranger will bring home to his wife. Oh and she loves a good boob squeeze!
Like me on Facebook: https://www.facebook.com/meghanquinnauthor
Find me on Goodreads:
https://www.goodreads.com/author/show/7360513.Meghan_Quinn
Visit my website: http://authormeghanquinn.com/
Related Posts