We are Margie, Michael & Mateo.




We are a family of readers. We love to read and promote literacy.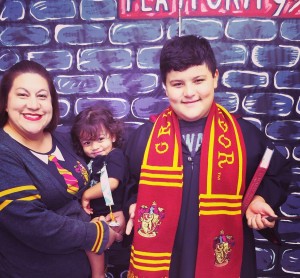 You can contact us at: MargiesMustReads@gmail.com
MEET MARGIE!

Mother, Librarian, Former ELA/Reading Teacher, Young Adult & Children's Book Expert,  Romance Book Pusher,  Library, Literacy & Diverse Book Advocate, Lover of Mr. Darcy & All Things Jane Austen.

I have been reviewing books on different blogs since 2012. I finally decided I needed my own space to keep everything together.  This is how Margie's Must Reads was born.
I live in Texas with my two sons and my very own Mr. Darcy.
I really liked college, I spent a lot of time there and racked up a few degrees:  BA in English, an MLS in Library Science and an MA in English Literature.
As a librarian, I have had the privilege to serve on  the Texas Library Association Spirit of Texas Reading Program- High School (SPOT-HIGH)  TLA TAYSHAS Reading Committee and TLA Tejas Star Reading Committee and the Texas Library Association Texas Book Festival Committee . I am the Founder of Border Book Bash: Celebrating Teens and Tweens of the RGV. I'm an Authorized Reviewer for School Library Journal and as a Jane Austen Fanatic, I am naturally a member of JASNA (Jane Austen Society of North America).

Characters in Books Named After Margie and Michael
Margie's Reviews Quoted on Various Platforms
Meet Michael! 

 

Michael is 13 years old and an aspiring writer.
He is a 7th grader,  a Spelling Bee Champ, plays football and enjoys hanging out with his friends.
He is a reader and a writer. 
 Meet Mateo!

 Mateo is 4 years and loves to look at his books.

READ WITH US!!
Make Reading a Family Affair! 
Read to your kids EVERYDAY!!
"You're never too old, too wacky, too wild, to pick up a book and read to a child." ~Dr. Seuss



Save
Save
Save
Save
Save
Save
Save
Save